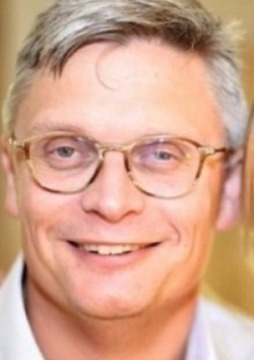 About
Jean-Marc Gillardin, MD, FACS : 
Graduated from KU Leuven Med-school in 1997.

Resident in Surgery in Salvator Hospital Hasselt-Belgium, Sint-Antonius Clinic Nieuwegein-Netherlands and AZ Sint-Jan Bruges-Belgium

Superspecialization in Upper GI oncological and functional Surgery in UZ Ghent-Belgium.
Staff member Department of Digestive Surgery UZ Ghent from 2005 till 2008.
Joined the Department of AZ Sint-Lucas Bruges in 2008.
Actual position :
Head of Clinic of the Department of General, Digestive and Vascular Surgery.

General Surgeon with focus on Functional Upper GI and Bariatric Surgery.
Affilations :
Past-President of the Belgian Chapter of the American College of Surgeons (ACS).

Governor for Belgium of the ACS.

Board Member of the BESOMS ( Belgan Society for Obesity and Metabolic Surgery).

Member of the IFSO.

Member of the Royal Belgian Surgical Society.