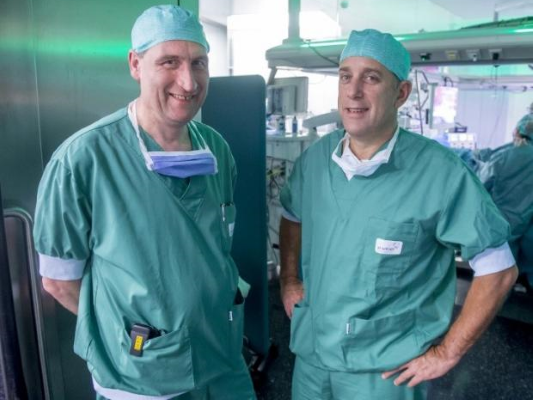 About
Teammember of Dr. Dillemans
Studies:
1995 Postgraduate applied economics KUL
Ph.D.: Sept 1994, Penn University Pensylvania, Biomedical Research, A. Noordergraaf advisor. Katholieke Universiteit Leuven, biomedische wetenschappen H Van Aken, advisor The ventricular pressure as a function of volume and flow, thesis
1990 Vlerick management school Gent
Specialisation: 1988 Anesthesiology, intensive care and reanimation. 1986 ILT English. 1985 ILT French.
M.D.: 1984 Katholieke Universiteit Leuven. 1982 KUL Medical information technology. 1981 KUL Electronics for medical use.
Experience/Positions:
2010: member of ISPCOP
2009: chief of ESPCOP (European society for peri operative care of the obese patient)
1999: founder of IPEC (international training for echocardiography)
since 1996: chief of staff of the department Anesthesiology, A.Z. Sint-Jan
1994 - 1995: professor KU Leuven
1992 - 1994: co-founder of the European NO research group
Affiliations:
ESA: European Society of Anesthesiology
ASA: American Society of Anesthesiology
STA: Society for Technology in Anesthesia