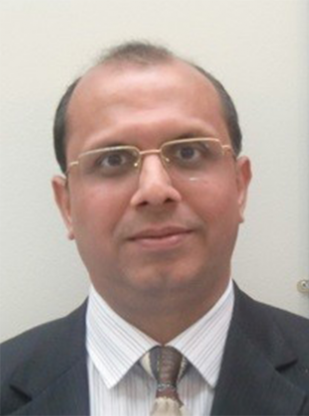 About
Mr Sanjay Agrawal is a Consultant Bariatric, Laparoscopic and Upper GI Surgeon at Homerton University Hospital in London.
Also holds the position of Honorary Senior Lecturer at the Blizard Institute in Barts and The London School of Medicine and Dentistry, Queen Mary, University of London.
Awarded 'Fellow' of the American Society for Metabolic & Bariatric Surgery (FASMBS) in 2016.
Awarded 'Certificate of Medical Excellence' and membership of Top Doctors® UK by invitation.

D

esignated as 'Master Surgeon in Metabolic & Bariatric Surgery™ (MSMBS™)' by Surgical Review Corporation of USA. It was previously called 'Surgeon of Excellence in Metabolic and Bariatric Surgery™ (SOEMBS™)' & 'Bariatric Surgeon of Excellence™ (BSOE™)'. Mr Agrawal has been accredited with the above since October, 2012. and he has the honour of being the only Weight-loss/Obesity Surgeon in the UK to achieve this certification.
Mr Agrawal's other honours include :
Being the First Post-CCT Fellow in Bariatric and Upper GI Surgery awarded under the National Surgical Fellowship Scheme through the Royal College of Surgeons of England in partnership with the Surgical Specialist Associations for a year.
As Editor-in-Chief, Mr Agrawal has edited as well as authored for a book titled 'Obesity, Bariatric & Metabolic Surgery: A Practical Guide' published in August, 2015 by Springer. The book has now achieved > 107,000 combined chapter downloads electronically worldwide since release.
Mr Agrawal has had extensive training in UK, Belgium, Japan & India and has an experience of over 1000 laparoscopic bariatric procedures to date. In addition, he has undertaken more than 2000 general surgical procedures so far. He trains other surgeons in bariatric & laparoscopic surgery and has made numerous presentations (over 100) at national and international meetings as well as multiple publications (over 100) in peer-reviewed journals.