Dr. Donald Van Der Fraenen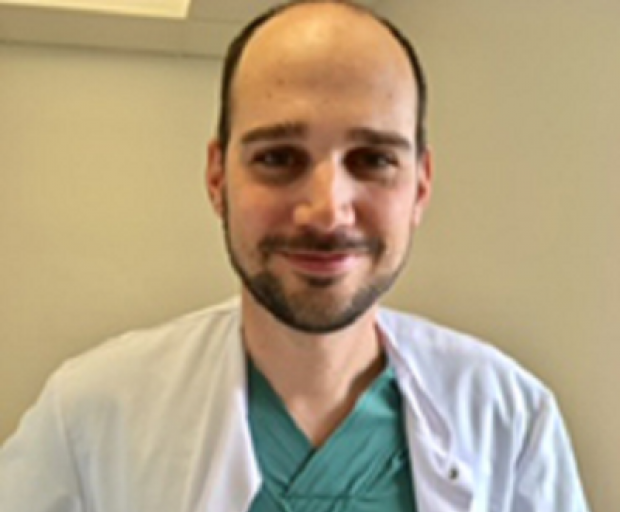 About
In 2008 Dr. Donald Van Der Fraenen graduated as doctor at the University of Gent with great distinction.
Following this, he started his education to become General Surgeon and did his assistant years mainly in AZ Sint Jan Brugge and UZ Gent. It is during his education in AZ Sint Jan Brugge, know as reference center for obesity surgery, that his interest in abdominal surgery grew and he got his special expertise for this discipline.
In 2015 he was recognized as General Surgeon.
During an additional residency in AZ Sint Jan Brugge he became proficient in revisional bariatric surgery.
He is also interested in colorectal and in minimal invasive surgery. These disciplines he became proficient during a residency in ASZ Aalst-Geraardsbergen-Wetteren.
In addition, he has recently followed a training of the Da Vinci Robot, and hopes to develop further the robotic assisted bariatric surgery.
Next to that, he also has an important scientific interest : he gives a lot of presentations and trainings on national and international congresses. Dr. Donald Van Der Fraenen is already from the beginning involved in the startup of BARIAlink and is part of the Scientific Committee.
From 2015 until September 2017 he was active as consultant in Bariatric Surgery in UZ Brussel. He has decreased this activity to focus complete on the expansion of his practice in ASZ.
Since January 2017 he is appointed as Clinical Staffmember of the General and Abdominal Surgery Department of ASZ.