Share and discuss at a highly
professional level the challenges
faced by bariatric surgeons
319+
Number of
Cases discussed
40+
Number of Virtual
Classroom completed
31+
Number of
Active Centers
1053+
Number of members
from all over the world
319+
Number of
Cases discussed
40+
Number of
Virtual Classroom completed
31+
Number of
Active Centers
1053+
Number of
members from all around the world
Improve your knowledge and skill

to deal with complex bariatric cases
Bariatric Surgery is a relatively new surgical subdiscipline, with scientific interest in the subject rapidly increasing, as well as the number of surgeries being performed worldwide.
The ever-changing nature of the discipline
Preferred bariatric procedures have quickly changed, and training has not always been carried out for long enough, or to a high enough standard for surgeons entering this appealing new domain.
Including reversals, revisions and conversions
As such, a broad spectrum of corrective-surgery including reversals, revisions and conversions has become necessary, but they are technically more challenging and are accompanied with a higher morbidity and mortality.
Barialink consists of


two actively connected pillars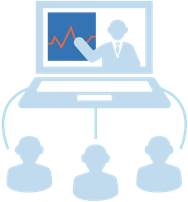 BARIAlink Academy
The academy is a monthly virtual classroom led by a body of 25 active centers and joined by a growing surgical community worldwide. Any interested center* or specialist can attend by signing up and logging in to the online platform.
Each session covers 8 to 10 complex and interesting case studies, submitted by the community and reviewed in advance by a scientific committee.

BARIAlink Library
All the cases and subjects submitted and discussed at BARIAlink Academy are stored online in the BARIAlink library.
Each case is fully documented, including X-rays, videos and, uniquely, longitudinal follow-up information regularly added by the submitting center. This information, along with complete recordings of all BARIAlink academy sessions, and a comprehensive directory of all participating centers is instantly available through the BARIAlink Library, from any device, anywhere in the world.
Next BARIAlink


Future events
Latest most interesting


Bariatric cases
Members of


the Scientific Committee
Dr. Bruno Dillemans
Bariatric surgeon at AZ Sint-Jan Brugge
The Centre for Obesity and Metabolic Chirugy in the AZ Sint-Jan in Bruges is led by Dr. Bruno Dillemans. Dr. Dillemans has already performed more than 15,000 successful bariatric or obesity (= aimed at weight loss) surgeries.
Dr. Donald Van Der Fraenen
Bariatric Surgeon at ASZ Aalst-Geraardsbergen-Wetteren
Dr. Donald Van Der Fraenen is already from the beginning involved in the start-up of BARIAlink. He is also interested in minimal invasive colorectal surgery. In addition, he has recently followed a training of the Da Vinci Robot, and hopes to develop the robotic assisted bariatric and colorectal surgery.
Dr. Shashank Shah
Bariatric Surgeon at Laparo Obeso Centre
Dr Shashank Shah is a pioneer and leading Laparoscopic Bariatric Surgeon in India. He is a renowned General and Laparoscopic Surgeon with an experience of more than 30.000 surgeries performed so far over the last 34 years.